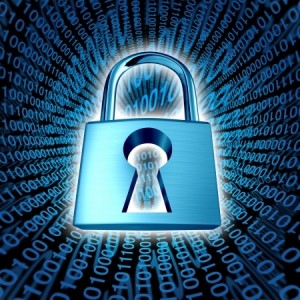 Technology is always changing. But if there's one thing that's certain in IT today, it's that all of us must take proactive steps to safeguard our data, both at home and in the office. We're all connected to the Internet – at home, school, work, and in the marketplace.
To increase awareness and prevent theft, fraud and abuse, the U.S. Department of Homeland Security in cooperation with the National Cyber Security Alliance and the Multi-State Information Sharing and Analysis Center is sponsoring National Cyber Security Awareness Month this October.
The U.S. Department of Homeland Security has provided a list of tips that should be used year-round to protect consumers and organizations from data loss and theft. We're sharing these tips, along with a few best practices of our own. You can take steps to safeguard yourself, your assets and personal information by doing the following --
Be cautious about links, websites and other information you receive online. Anything that sounds too good to be true, most likely is.
Talk to your family, friends, peers, colleagues and employees at the office about Internet safety. Share tips and news when possible to encourage everyone to protect privacy and data.
Keep your operating system, browser, and other critical software optimized by installing updates.
Set strong passwords, and don't share them with anyone. Install two-step authentication and password managing programs when needed at home and at the office.
Be sure to password protect all mobile devices, including smartphones, laptops and tablets. Secure anything that is connected to the Internet, including household items.
Install an email management system to filter out spam. You can prevent picking up malware and viruses by avoiding suspect links and attachments that come with suspicious email.
Bonus tip: If you have any questions about how to protect yourself and your office from cyber security threats, be sure to get in touch with us at Oram Corporate Advisors. We're here to share our tech expertise, and can manage your systems if needed. We look forward to hearing from you!