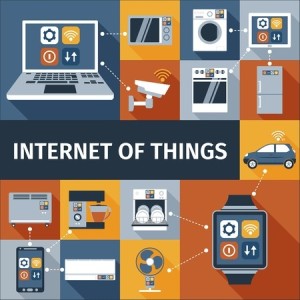 The third wave of the internet.
This is how Goldman Sachs described the Internet of Things. And they expect it to be the biggest yet, with the potential to connect 28 billion "things" to the internet by 2020! Here are 6 areas where IoT is reinventing industries:
Retail: When you go shopping, connected devices in stores can improve your experience. From POS to cameras to readers and beacons, an "aware" store can deliver the the Millennial customer demands.
Home: Is your house smarter than you? Maybe not yet, but perhaps soon! The market is jam packed with smart home products: lighting, garage door openers, thermostats and security systems.
City: Are you ready for smart cities? According to Forbes, Cisco and IBM have partnered with universities and civic planners to "develop data-driven systems for transport, waste management, law enforcement, and energy use."
Healthcare: The IoT market here is expected to hit $117 billion by 2020! Some of the benefits include operational efficiency and improved patient care.
Automotive: Buckle up for the IoC: Internet of Cars. More than self-driving cars, this category includes connecting with your phone, over-the-air software updates and traffic updates.
Enterprise: There are use cases galore for how businesses have tapped into the IoT to improve their enterprise, such as UPS, which uses sensors to monitor the mileage, speed and engine health of its fleets.
The use cases for the Internet of Things are incredible. One in particular that is in the news this year is Disney World's use of MagicBands. Have you heard of these yet? It's IoT in the entertainment industry, and it provides park visitors with a VIP-like experience while also giving Disney a ton of data to sift through and analyze. Did you book a dinner at one of the onsite restaurants? When you arrive, you'll be greeted by name, thanks to your MagicBand. Sit at whatever table you pick and your food will find you. As one of the Disney designers said about it, "This is about the experiential Internet. The guest doesn't need to know how it happened. It's about the magic of the food arriving." So next time you visit the park, just flash your wristband for everything from making a purchase to getting your fast pass, or even to catch a shuttle from the airport before you've even entered the park.