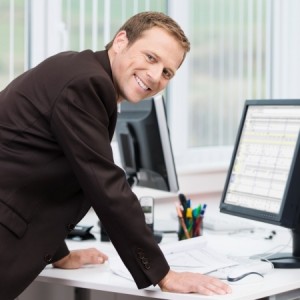 Are you up-to-date on the new tech laws taking effect in 2015?
Many business leaders are spending more than ever to upgrade to the latest technology and stay competitive in the marketplace. Regardless of how current your IT systems, it also pays to keep track of the new laws to avoid compliance issues, and just to set best practices for your organization. Here are some things to note as you're planning for the upcoming year.
First, many of the laws that specifically govern tech require organizations to protect sensitive data and secure consumers privacy. For example, healthcare organizations must follow federal laws to protect medical records from unauthorized access.
Tech privacy laws are only going to get broader this year. In Delaware, state law now requires businesses to properly destroy all articles that contain employees' personal identifying information.
Regardless of the laws in your state, your organization should update all data systems that contain sensitive information with added protections from hackers. It's also a best practice to control which employees have access to sensitive files.
Another tech best practice for the year? Recycling your hardware, including computer hard drives, servers, and mobile devices. More states are starting to write this into law, although it's always been a smart move for businesses and consumers. In New York, residents are now required to recycle electronic equipment properly to avoid it going into landfills. This protects the environment, and consumers' privacy.
Proper recycling of tech equipment isn't yet a requirement in all states, but it pays for your business to properly dispose of all equipment to protect sensitive data. Scammers have been known to take old hard drives out of the garbage, and use the hardware to steal info that hasn't been completely wiped.
Finally, lawmakers are starting to put additional measures into place to help protect consumers protect their data from loss or theft. In California, all smartphones manufactured after July 1, 2015, must have a kill switch to allow for remote de-activation.
Although kill-switch laws can help to protect owners and employees, it will pay for business leaders to get ahead of the law by setting effective policies governing BYOD devices used by employees — including laptops, tablets and phones — to protect data against loss, theft, and other troubles.
Have questions? You can learn more about recent new tech laws here. We also invite you to get in touch with us to learn more about how to set effective tech policies at your organization, and the services we offer!