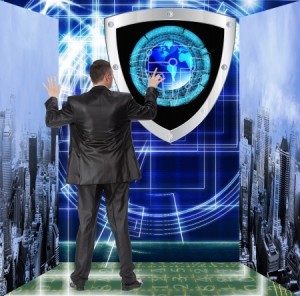 According to a study by the Indian research firm Markets and Markets, the global cybersecurity market is expected to grow 121% in the next five years! They report that the size of the industry will grow from this year's estimate of $77 billion to $170 billion by 2020. That's an explosive increase driven by the growth in smartphones, social media and IoT, among other tech.
The digital age has brought increasing amounts of scams, far more savvy than an African prince asking you to wire money. Scammers target individuals, companies, governments and organizations worldwide through software hacks, phishing scams and other attacks.
Cybercrime, such as stolen credit cards, bank account or tax information, cost the global economy $445 billion in 2014, according to The Center for Strategic and International Studies. That's huge!
Who suffers the greatest losses? According to the study, the biggest economies: the United States, China, Japan, and Germany totaled $200 billion in losses for 2014. Large companies like Target and General Motors have suffered software hacks by cybercriminals. Individuals are also targeted and can become victims of identity theft. In the US, there are an estimated 15 million people who deal with this each year; that's the same number of people who watched the Democratic debates, a new record for the party!
The United States is seeking to spend $14 billion on cybersecurity in 2016. Hardly a small number! The threats in this digital age are constant, requiring constant vigilance. New solutions must be devised continually.
What do all of these numbers really mean? They mean that the threat of cybersecurity is REAL. You will experience it, whether as an individual or a business, through a company, at a store where you made a credit card purchase, when your health information is stolen from a hospital database, or when the IRS is hacked and social security numbers are stolen.
So what is your plan for your business? Are you reactive or preventative?
For an expert view on how your network stacks up against industry-wide best practices, we encourage you to take our free IT Assessment Survey. We can help you to be prepared.