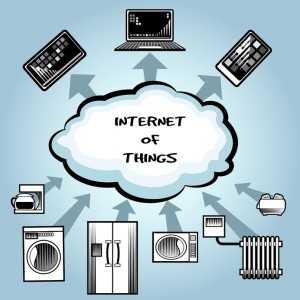 Cloud computing is no longer an industry buzz word, but has become an everyday part of business strategy and management. The question is no longer, "Should we host our business in the cloud?" but, "What service do we use and how do we leverage the abundance of resources?"
Competition in the cloud market is heating up, but your business can strategize in a cloud-agnostic way by leveraging multiple options.
Your business's goal should be to combine traditional business data with numerous Internet of Things (IoT) enabled devices and systems to drive your enterprise decision-making. The IoT is a hot topic defined by the rapid growth of "smart" devices using this technology to talk to each other and to us. It's exploding. According to Pew Research, 83 percent of tech experts believe that this new data will have "widespread and beneficial effects" on your everyday life as soon as 2025.
For IT managers, this "bring your own device" trend, can cause security concerns, but the focus can be changed from worry to that of opportunity by leveraging the information from the IoT. The IT industry continues to add new devices: Everything from sensors that track body temperature, to automated home devices, robotic machinery, portable health monitoring, inventory tracking, and smartphone purchasing. Oram can help your business focus on ways to better manage the massive amounts of information this will provide in 2015.
What impact will this have on your business?
Business intelligence will improve. Analytics takes center stage this year; your business needs to handle the volume of data coming from the IoT, and then deliver the right information at the right time to the right target group. You can get real-time feedback from whatever corner of the internet you need most for your products: homes, offices, hospitals, shopping centers, gas stations, etc.
You can create better customer experiences. Your customers will be more informed and empowered as they are more connected through devices that "talk" to each other. This hyper-connectedness will demand high expectations from businesses. How quickly can you respond to your customer? Two of the most obvious benefits of leveraging IoT for your business will be eliminating long wait times and providing faster troubleshooting.
'Gamification' will become mainstream. Customers are now comfortable with the idea of earning free products or services in exchange for being monitored by smart technology. Humans inherently seek rewards. The concept of gamification will increase in real life situations and your business can use it to improve employee engagement in addition to customer loyalty. Through a super-connected workplace, powered by the IoT, your employee engagement will provide a more productive and efficient working environment.
With such a wealth of data, the information can be overwhelming. Just remember that the value comes from the answers gleaned, not the raw data. Have you noticed the IoT impacting your business? How do you think it will grow? We would love to hear your input.
Oram can build the right mix of options for your business to accomplish your goals.